Concrete Services San Antonio
Service Area - Bexar County
Concrete Contractors San Antonio, TX
We have earned a solid reputation among the San Antonio, Texas community for delivering high-quality residential, and commercial concrete solutions. We ensure that our clients' experiences are as pleasant as possible by paying close attention to outstanding service. We are the industry leaders for concrete driveways, patios, sidewalks, pathways, foundations, concrete slabs, decorative concrete, and stamping and staining. We're excited about working together with our clients to help them realize their goals!
If you're looking for concrete contractors in the San Antonio area, you've come to the appropriate location. Our company was founded 15 years ago on fundamental ideas that have guided our growth and service in the concrete industry. We strive to be the industry's top concrete services provider for commercial, residential, and industrial projects while also professionally meeting their demands.
Melba Carpenter
2022-09-24
Needed a driveway extension and these guys know their stuff. Showed up on time and did the project quick one day in and out . Awesome crew!
Kimberly Gonzales
2022-09-22
I've had the pleasure of working with Josh and his crew from San Antonio Concrete. They had great attention to detail and was very professional and got to job done fast. The quality of work was amazing and I highly recommend their concrete services. I've received many complements from my neighbors walking by. Thank you San Antonio Concrete for making our new driveway look beautiful!
We had our driveway demo and replaced by this company. We love it! Came out prefect and solid and the company was awesome to work with.
They delivered on their word and provided a quality product. Was able to get the project done in four days and was very fast and efficient. The driveway, patio, and walkway was all removed, and replaced. We will be calling on San Antonio Concrete for future projects.
Jeanette Sullivan
2022-07-29
Very happy with are new concrete patio. Christian was very knowledgeable provided a great service. The installers were also really friendly and did a good job. Thank you.
We were shocked when a major plumbing problem left us with a wrecked driveway and retaining wall right after moving in. We were certain that getting things back to normal would take forever and cost a lot of money but that was before we called san antonio concrete. They recognized what we needed and worked quickly and effectively without sacrificing quality and in only a few days they were able to construct a gorgeous concrete driveway and wall. Great company and would recommend to friends and family.
Bernadette Thomas
2022-06-14
San Antonio concrete was very professional and did a great job in art new driveway. Would definitely recommend.
Ethel Rodriguez
2022-06-10
Chris and his team did an awesome job on are backyard patio slab.
Commercial & Residential Concrete Company In San Antonio
TRUSTED - QUALITY - AFFORDABLE
We are professional local concrete contractors that offer new concrete installation, replacement, and repairs. If you're looking for a concrete company you can trust then look no further. Our contractors are always licensed and insured so you can feel confident with choosing San Antonio Concrete. We also serve both residential and commercial properties. 
Our Concrete Services In San Antonio, TX
Each of our services are methodically designed to deliver maximum convenience and result for our end user. We have invested significant resources into the advancement of our equipment, training, techniques and tools to ensure we continue to further and develop the value we create for our customers. Currently, our team offers special services that include but are not limited to: Concrete Driveways, Concrete Patios, Sidewalks and Walkways, Concrete Foundations, Concrete Slabs, Decorative Concrete and Concrete Stamping and Staining. Each of these are deliberately provided to meet the unique needs of our local community, customers and business partners.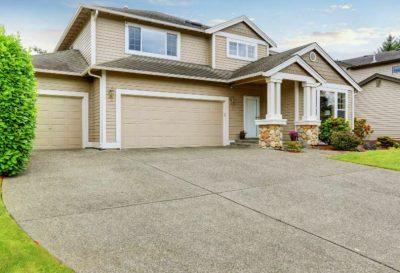 We have the tools and equipment to handle the complete installation, replacement or repair of concrete driveways of any size. We handle the needs for your home or businesses as well as industrial clients. Our team are experienced and equipped with the industry expertise to make sure we are providing you with top line workmanship whilst utilizing local high grade materials.
Over the years, our team of expert technicians have successfully installed, repaired or replaced thousands of concrete patios for our customers. We make sure to understand our customers expectations and visions for their concrete slab. Your outdoor space is a large part of you properties appeal and utilization and therefore our team take the necessary time to understand all the considerations involved in providing you a solution. We also offer a design team to consult with our customers to review several different options after an on site review of your current or expected concrete patio.
If you're looking to install a concrete sidewalk or create a new walkway our team can help you with your next project. We can also help repair any major cracks or deterioration to your concrete? This may have been caused due to the result of poor installation or the lack of proper maintenance. Our team has extensive experience in providing our customers with the leading industry expertise surrounding concrete projects. We have been working on all forms and sizes of sidewalks or walkways that include public areas, commercial locations as well as residential areas.
Our properties foundations are the single most important aspect of the entire structure. Our foundations are the supporting system to the whole house or building and without them, well, lets just say you want to avoid foundation damage or deterioration at all costs. Fortunately, our team offer affordable and effective solutions to repair your home or business foundation. In addition we also manage the installation and application of new foundation for our community, business partners and customers. We have the necessary tools and equipment to meet the needs of a large base of customers that include large and smaller scale operations.
The team we have put together of certified and experienced professionals have identified the opportunity to provide state of the art decorative concrete solutions in a hassle free and affordable manner. We approach our decorative concrete solutions as a customer service oriented business whereby we pride ourselves not exclusively on the quality of our workmanship and materials but more importantly on the satisfaction of customers. There is a large and extensive variety of decorative concrete finishes that we offer which include solid stains, hand carved or colored stone overlay and many more.
Concrete Stamping and Staining
The solutions we offer with stamping and staining are able to offer vibrant and beautiful addition texture or color to your freshly laid concrete. We will be able to provide a stimulating effect with a large variety of solutions that include but are not limited to the use of small or large rocks, cobbles, woods, depth texture or color variation and many more. Our stamped or staining solutions offer an excellent alternative to yard maintenance by providing you a very appeal and low maintenance concrete solution.
#1 Trusted Concrete Contractors In San Antonio, TX
Concrete Company You Can Trust With Affordable Rates
Are you searching for a dependable concrete company in San Antonio? Look no further! We're the most popular concrete contractor in the local community and offer the best customer service around.
Residential Concrete Contractors
Our residential concrete services are a great way to personalize your home. With years of experience in the industry, you can trust our concrete contractors with your next outdoor project. We can help install a brand new driveway or replacement to a beautiful outdoor patio. Our team of experts is here to serve you and will add a unique look and feel to your property with our decorative concrete work.
Commercial Concrete Contractors
At an affordable price, we can handle all your commercial concrete needs with quality results. We can help you with commercial foundations, parking lots and curbs, retaining walls, and more. We are a licensed and bonded commercial concrete contractor in San Antonio, TX. We're a well-known concrete construction company with years of expertise and can handle any project no matter how big or small.
Why We Are The Top Rated Concrete Contractors In San Antonio, TX
San Antonio Concrete is your local concrete company that you can trust. We've built a strong relationship with the community with our high quality of service and reputation. We focus on providing only the best service and working closely with our customers to ensure we complete each job and surpass their expectations.
Use Only The Best Materials
We use only the best materials when creating and reinforcing all of our concrete projects. We invest in the best steel and fiber to ensure we build a strong foundation. It's important to us that we build a safe and long-lasting concrete base for our customers. 
Our San Antonio concrete contractors have built a strong reputation with the local community. We've been serving business owners and home owners for over a decade and we look forward to many more years!
We are your local SA concrete company so it's very easy for us to give our customers quick estimates for any project. We make sure to keep our prices fair and affordable while also completing each job the correct way each time.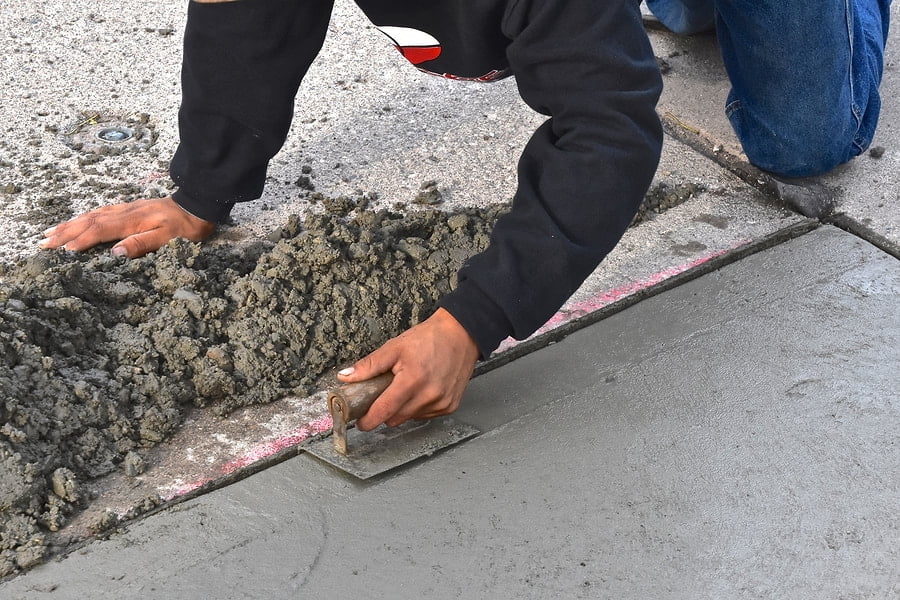 Neighborhoods in San Antonio, TX
Monte Vista, Downtown, Southtown, Tobin Hill, Westfort, Government Hill, Lavaca, Fort Sam Houston, Oakland Estates, Alamo Heights, Mahncke Park, Stone Oak, Dignowity Hill, Arena District, Sonoma Ranch, Ingram Hills, East Side, Far West Side, Inner West Side, Northeast Side, Uptown, Northwest Side, Near East Side, Midtown, Far North Central, North Central, Indian Hills, Dominion, Hill Country, Monticello Park, Rogers Ranch, Northwest Crossing, Meadow Village, Terrell Heights, Inwood, Olmos Park Terrace, Dellview, Crownridge of Texas, Alamo Farmsteads, Lackland Terrace, Braun's Farm, South Southwest, Loma Park, Lackland AFB, Mission del Lago, King William, Harlandale, Beacon Hill
Things To Do in San Antonio, TX